Focus on talent, rather than orientation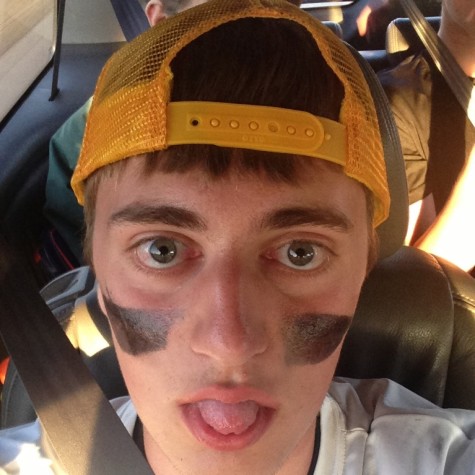 When Michael Sam's name was called in the 7th round of the 2014 NFL draft, supporters of same-sex marriage rejoiced. Sam became the first openly gay football player to be drafted. No openly gay football player has ever played in a regular season NFL game. Sam is expected to be the first one.
Michael Sam's career is obviously newsworthy. There is potential for a groundbreaking moment in NFL history if Sam is able to appear in a regular season game. The problem is, Michael Sam hasn't proven himself to be an NFL caliber football player. He was a great college player, earning consensus All-America honors during his senior year at Missouri. However, he was very underwhelming during the NFL combine and he appeared to be too slow to play linebacker and too small to play defensive line.
Nolan Nawrocki of NFL.com said, "[Sam] compares favorably to Chargers 2009 first-round pick Larry English, an overhyped, overdrafted, marginal producer in the pros." The Rams cut Sam from their roster, and it is likely he will be a member of their practice squad to start the season.
ESPN has covered the Michael Sam story since its beginning. At first, the coverage was helpful and insightful. However, in recent weeks, ESPN has neglected other stories and headlines in order to follow Sam's every movement. Sam is one of dozens of fringe players- players who may or may not make the final roster for his team- yet he receives more media attention than any other player in the league.
For Michael Sam to succeed, it is important that he becomes known for his performance on the field, not his sexual orientation. The problem lies within the media. The media has given Michael Sam special attention, and not for the right reasons.
It has gotten to the point where ESPN is reporting on Michael Sam's shower habits. What this has to do with sports, I have no idea. According to the report, "[One] Rams defensive player said that 'Sam is respecting our space' and that, from his perspective, he seems to think that Michael Sam is kind of waiting to take a shower, as not to make his teammates feel uncomfortable."
Why should a player's sexual orientation matter? Shouldn't their talent and effort be the most important factors? ESPN is going about this all the wrong way. To talk about Michael Sam's homosexuality is to label Michael Sam as a homosexual, not as a football player or a person. ESPN, the self-proclaimed "worldwide leader in sports," has taken a sports story and made it into a story on sexual orientation.
I'm interested in the Michael Sam story, as are millions of other sports fans. The way his every action is being scrutinized is the problem. By watching his every move, we are completely eradicating the sentiment; if we truly want Michael Sam and all present and future athletes to be treated equally, we shouldn't care about their sexual orientation. What we should care about is a player's performance on the field and their contributions toward their team.