Ella Glenn's quest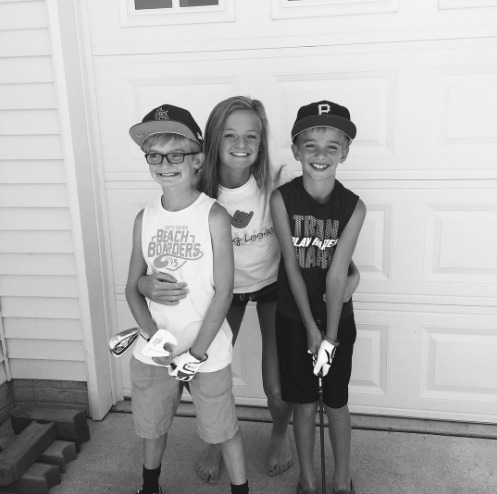 They told her she couldn't. They told her she wouldn't. So when sophomore Ella Glenn did it, the pundits had nothing left to say.
"It," of course, refers to escaping the shadow that her magnanimous brother Jonah left in the wake of his graduation last year. Known for his flannel shirts and easygoing attitude, haterz lined up for miles to confuse the siblings as being the same person.
"I get a lot of 'Oh, you're Jonah's sister,' or some people just straight up call me Jonah," Ella says. "That's fun too."
Carving out a unique Ames High reputation for herself has led Ella on a quest of epic proportions, the latest leg of which saw her joining Ames High's dominant girls swim team. Despite it being her first year on the team, Ella earned a spot on varsity relays.
"It was so fun," Glenn says, of the season. "The girls are fun, the atmosphere is just really great. It's more fun than I ever expected."
In addition to swimming, Ella is involved in student council, softball, tutoring at Fellows, and dance marathon. When not at Ames High, Ella can be found hanging out with her twin ten year old brothers.
"They're just so fun," Glenn says. "[We have] so many Nerf battles. They go through phases, so I think right now they're really into tennis because they got a ping pong table." Ella declined to comment on whether or not she was better than them.
And so the quest continues as Ella pushes farther, rises higher, and leaves a mark on Ames High more indelible than ever. Through it all, she keeps this motto in mind:
"Live happy. Make people happy, try to be happy. It's so much more enjoyable."
About the Writer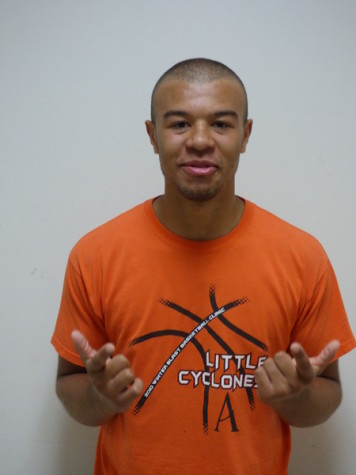 Kub Stevens, Editor in Chief
As a three time returning member of the WEB, Senior Kub Stevens now reigns as the superior Co-Editor in Chief. He spends his free time drowning in a sea...