Untitled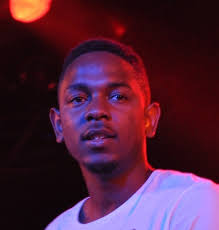 As I plug the aux cord into the speaker, I listen to the demands of family member from behind me: "play number 2!" "No, play number 7!" "Scratch that, play number 1!". And just like that, with no titles besides Untitled and the track number, Kendrick Lamar's newest album, Untitled Unmastered, appeals its style, its message, and its musical interpretation to the soul of the listener and reminds us what music is supposed to do to for people.
The record is made up of a total of 8 tracks that didn't make the cut for Lamar's previous album To Pimp a Butterfly, and covers a wide range topics. From the deep, spiritual ideologies of Untitled 1 to the bass dropping frenzy of Untitled 7, the diversity of the album is impressive.
The style of the album strays from that of most other hip hop records in that it is less "rap" and more "funk". That paired with Lamar's flow, wordplay, and lyrics creates an end product that appears to present itself as less of a rap album and more of a musical composition. And the result is amazing. The music doesn't sacrifice a beat in its strides to be something deeper than simply rap. And while listeners can still recite the many paradoxical and fluid lyrics of the album, the musical aspect of the record never falters.
All in all, Kendrick Lamar has continued to live up to his own reputation and create immensely fantastic music that aims to be deeper than just music itself.