No Bad in Badminton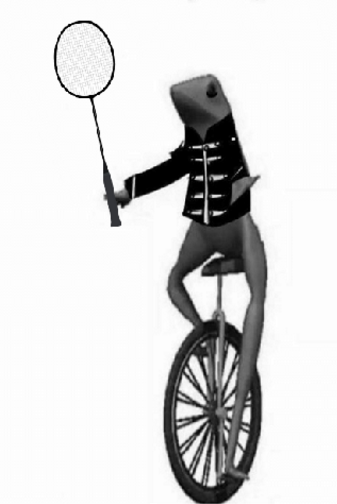 Kim Yin and Jamie Zhang remember peering through the massive windows of the Forker gym at a young age. Their little fingers pressed against the glass and their eyes following the movement of the shuttlecock dancing across the net in the illuminated white room. Watching their parents play badminton at the fitness club had become a pleasant hobby. So pleasant, in fact, that many years later, they would form a club at Ames High dedicated to just that; badminton. "It was really hardcore, they were just going at it." Yin commented on her experiences.
As for the club, it is gaining popularity by the day. In its infant stage, it already numbers up to fifty members. The club meets around once a week and prides itself on its lax environment. But despite this, Badminton is a physically demanding sport.  "It can be pretty tiring because you go pretty fast and run around a lot, but it doesn't have to be like that." Zhang said.
In the future, Badminton club hopes to host intramural tournaments where small groups of people congregate and a small prize is offered for the winners of the game. They hope to start having these tournaments during the weekends.
The prime purpose of this club is not only the opportunity to play a sport not typically offered at highschools, but also to come together in the pursuit of something enjoyable, something that brings the two founders back to the foundations of their childhood. Badminton club is an opportunity to bring a largely social component to a competitive sport.