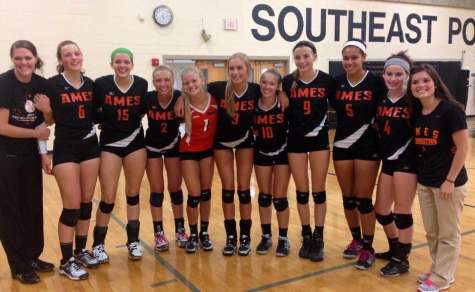 October 16, 2014
In the grand scheme of Ames High Athletics, no sport has undergone such a substantial transition this year than the volleyball team. For the girls of AHS volleyball, having a new coach and new uniforms are just a few of the changes evident this year.  New coach Leah Farrington, who also is also a ne...
Serena Paulson, Reporter

October 29, 2013
October is National Breast Cancer Awareness Month and Ames High likes to support such good causes. "Pink Week" was a special event at the high school, showing its support for fighting breast cancer. The "Pink Week" tradition began last year, and the administration went all out to get the point...