David Wallace's Parallel Universe
Quick Facts:
Favorite animal: Unicorn
Favorite person in the world: Grant Koehler <3
Favorite movie: Dodgeball
David Wallace is not your typical Ames High junior. He is a member of the boys' golf team, plays ultimate frisbee, and plays trombone in the band. David said his favorite teacher at Ames High is Mr. Schuck.
"Ronny Schuck is my boy. He's pretty cool and I've learned a lot in his classes."
Although Wallace said he loves to golf, he admitted it can be a frustrating sport.
"I broke a club once. I missed a putt so I broke the putter. It was the putter's fault."
In his free time, Wallace said he enjoys golfing, making fun of junior Grant Koehler's hair, and going to Ames hockey games. The hockey games aren't always fun and games for Wallace, however. Last year, Wallace was involved in an altercation with a player from an opposing team.
"The player got ejected from the game and after he left the ice he heard me yelling something and he charged at me. His parents had to pull him off," said Wallace.
Even though he isn't popular with players and fans of opposing teams, David remains loyal to the Ames High hockey team.
Wallace said his average school day consists of waking up to 16 texts from girls, going to school, and coming home to watch TV while he does homework. He also likes to take his Ford Ranger for drives in the mud and snow during the winter.
David said this year he is looking forward to seeing Koehler get his hair cut. Wallace, who made first-team all-state in ultimate frisbee as a sophomore, also can't wait to get back on the field.
"I'm definitely looking forward to playing in ultimate frisbee tournaments this spring," said David.
Whether he's playing ultimate frisbee or loudly cheering on the Ames High hockey team, there's no mistaking that David Wallace is no normal high school student.
Leave a Comment
About the Contributor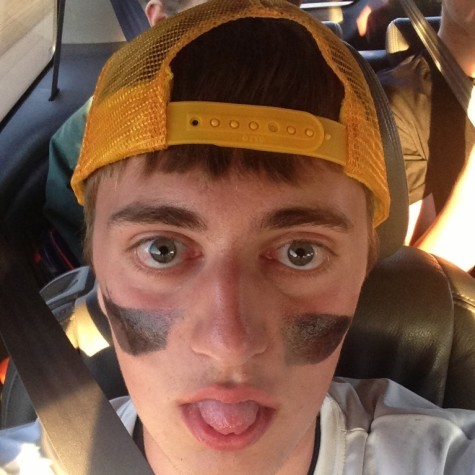 Aaron Marner, Online Editor
Aaron Marner is a Panther.