Candy Albaugh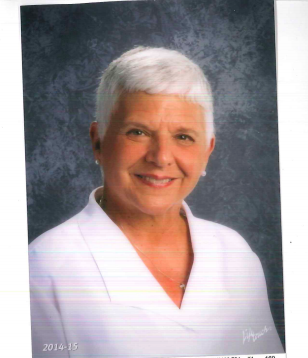 From Iowa Falls to the Philippines to Cali to Woodward to Marshalltown to Roland to Ames High, Candy Albaugh has been and taught just about everywhere. She has been teaching for over 44 years. This year, we are sad to say goodbye to one of our favorite special education teachers.
"Since my husband was in the navy, we moved around a lot and I got to teach at lots of different places," says Albaugh. One of her favorite places to teach was Roland-Story because of how small and tight knit it was. She said it was almost like a family.
Albaugh came to Ames High in 1997. She says her favorite thing about teaching is seeing her students grow up successfully and contact her to say she made a difference.
When asked what advice she would give her fellow teachers, Albaugh says, "Pick your battles wisely, and realize your students are people, too. They have their own problems. Try to get to know them and listen. Listen to the good and the bad." She also believes that the students are a teacher's number one priority, and should be treated as such. "You won't get rich from being a teacher," says Albaugh.
To students she says to follow your dreams and be flexible enough to go down where the road will lead you. "I thought I would be a stay at home mom, and now look at me! Looking back, it's been a great life," says Albaugh.
Mrs. Albaugh showed me a picture of her first year of teaching, and then her last. "I was showing these to my students, and one of them says, 'Wow, Mrs. Albaugh, you went from Cinderella to the fairy godmother!" says Albaugh.
Mrs. Albaugh plans to spend her retirement getting to know her grandchildren. "I maybe want to work in one of those cute little gift shops that smell good," says Albaugh. Mrs. Albaugh has left her mark on Ames High and will be very missed. Good luck, Mrs. Albaugh!