Art teacher Shelli Hassebrock leaves her mark
What year did you start at Ames High?
I started at Ames High in 1995. I had taught for 5 years at Ogden Middle School and High School.
What are some of your fondest memories of Ames High?
I have lots of fond memories. Getting to know students and staff has been so much fun. Seeing students discover that they can do all kinds of art is incredibly satisfying.
What are your plans during retirement?
I plan to just be me. I have lots of things I like to do like making glass beads and jewelry, drawing and painting. We have a cabin in Clear Lake, where we like to go throughout the year. I'm also excited to have more time to spend with my kids, husband and my parents.
What were some of your favorite classes/units/topics to teach?
Over the years, I have taught computer art, graphic design, drawing, painting, printmaking and photography. Photography has always been fun for me. It is so fun to see kids discover the darkroom, where they develop film and print photos. Seeing their excitement was always fun for me.
What were your thoughts on your first day of teaching at Ames High? What are your thoughts now? How have your perceptions changed?
My first day of teaching I knew that I had to step it up. Ames students have high expectations of their teachers. I have loved spending my teaching career at Ames High. I have become a better teacher and a better person because of the relationships I have made with my students and colleagues.
Ames High has been home for 26 years. I will miss all the students and staff.
My perceptions of students hasn't really changed. People say that kids have changed over the years. I don't believe they have. I think the adults have changed. If adults have high expectations, students will rise to those expectations every time. Students are smart, and they have great ideas on how to make the school better. Students' ideas should be included!
What parting words of wisdom do you have for teens?
My advice is to take a wide variety of classes so that you can find your passion. Make new friends from all backgrounds, and enjoy your time at Ames High School.
Leave a Comment
About the Contributor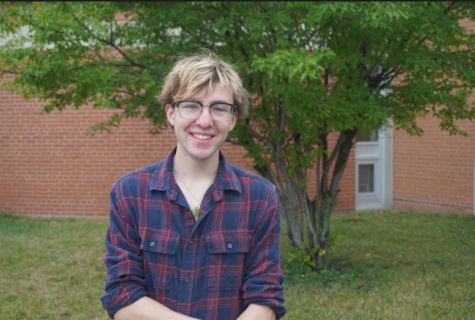 Jack Wanamaker, Opinion Editor
Jack Wanamaker is a senior at Ames High and is a runner on the cross country team. In their free time, they enjoy spending time with friends, listening...