Non-Citizen High School Student Struggles to Receive Aid When Applying to Colleges
For many seniors the final months of the school year are a time of reprise. Colleges have already accepted them – or they are awaiting acceptance, scholarships are wrapping up, and senioritis is finally allowed to take its hold. The waiting game for adulthood has already begun. But for David Lee '23, the idea of college, particularly in the form of financial aid – is still on his mind.
"If you're in a position like me where you need money to go to college and finding scholarships you're eligible [for] doesn't come on a dinner plate, you have to spend countless months searching for a nugget of gold in a river full of sand. Or just cross your fingers and hope a fish will jump out of the water and drop that gold nugget into your hands," Lee said.
Lee is an international student living as a dependent with an F2 status under his mother, who lives under an F1 status as an international student. His father still works in South Korea, where Lee lived up until the age of seven.
Lee however, identifies as American, "In terms of education [and] lifestyle," although he has not "been in the [American] education system all the way from kindergarten up until 12th grade."
Lee's status as an F2 makes him ineligible to apply for financial aid under the FAFSA (Free Application for Federal Student Aid), which through the office of Federal Student Aid, "provides approximately $112 billion in grant, work-study, and loan funds each year to help pay for college or career school."
Recently, Lee's mother was able to finish her education and apply for a work visa under an HB 1 status. This makes Lee eligible to change his F2 status to an H4, enabling him to receive in-state tuition in Iowa. The change marks a significant triumph in a struggle that has affected both Lee and his brother. Lee's brother, 20 – who applied to colleges as an international student as well, now attends Davidson college in North Carolina. The private liberal arts college maintains an 18% acceptance rate and a 21k tuition rate after financial aid. Lee's brother took a gap year and now attends the college with two-thirds of his financial aid covered.
"He got lucky," said Lee, who despite his eligibilty for an H4 status still faces challenges in applying for financial aid. For out of state college his only realistic option lies in applying to need-blind schools. The number of American universities to offer such aid to international students is seven – four of which are Ivy League schools.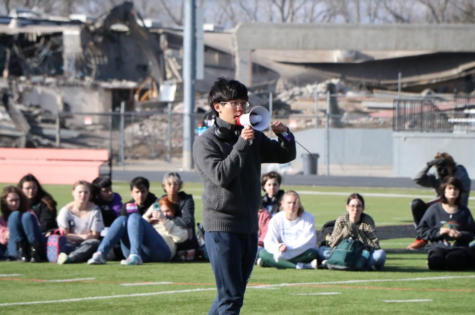 Lee recognizes the difficulty of applying to need-blind colleges, "Private liberal arts colleges is what we usually try and do. They're more lenient given our financial returns from students, but the problem for those is most of them are very competitive…And then on top of that, likely, unless you're like, really somebody that College wants, they'll take international students who can pay to get to go to college rather than pay the student to come to their college."
Although he will qualify for in-state tuition, eligiblity for additional scholarships towards in-state schools is often non-existent.
"If you look at ISU [Iowa State University] all of their full tuition kind of scholarships, I think, George Washington Carver scholarship and the diversity ones that I could have applied to if I was a greencard holder, I can't apply to," said Lee. Iowa State University is only a two minute drive from Ames High School and often the first choice for recent Ames High graduates.
Although the situation is difficult, Lee says, "It's a kind of the price you pay to be an immigrant…It is frustrating sometimes, but it's also just like, that's my life. If I'm always frustrated then I won't be able to solve anything." Lee says he "[doesn't] really care that much anymore" about where he goes to college, but would consider something, "Probably closer [because] I have Iowa and in-state tuition now [and] now I can actually afford them." Currently, Lee is working with Iowa WTF, an Iowa-based activism coalition. Lee, the coalition, and Ames High Spectrum and SACRE leaders were responsible for the walkout held at Ames high on March 1st, protesting legislation aimed at restricting support and privacy for queer youth in Iowa. Lee is also working to fundraise for a local shelter through a triathlon event. He hopes to continue with activism and philanthropy in the future.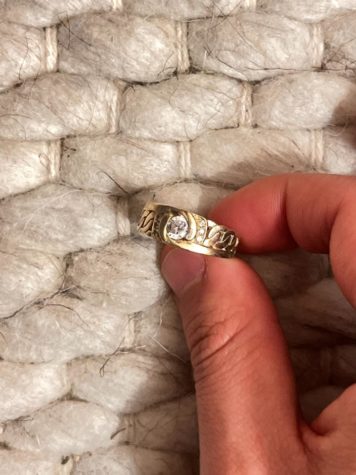 While his need for financial aid is a problem he faces separate from his peers, Lee says it has done little to affect his identity. He wears a ring on his right hand, gold with chains engraved along its sides.
"All of my identities are associated with this ring. So if I put it on different fingers, it represents different parts of myself. I mean, I am an international student. That is like there's no denying that. But I'm also like, an American. I'm also Korean," said Lee.
Lee paused before he finished, "I'm David."
Leave a Comment
Your donation will support the student journalists of Ames High School, and Iowa needs student journalists. Your contribution will allow us to cover our annual website hosting costs.