Fun Christmas pictures to take with your number 1
Another holiday season means another year of festive pictures with your significant other to decorate your Instagram feed with. But which pictures should really make the cut? The WEB has come together to bring you the most popular pictures and captions to get you in the holiday spirit, modeled by two of our own, Anna and Serena. So get your iPhones, Instagram filters, and cute Pinterest-made winter outfits ready.
~~~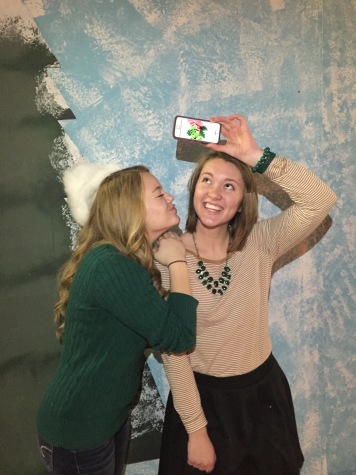 Caption: "Just because there was a mistletoe *insert kissy emoji here*"
With today's technology, who needs a real mistletoe? When you're feeling lazy and want a smooch, pull up a mistletoe on your smartphone and lean in. Maybe you'll get lucky.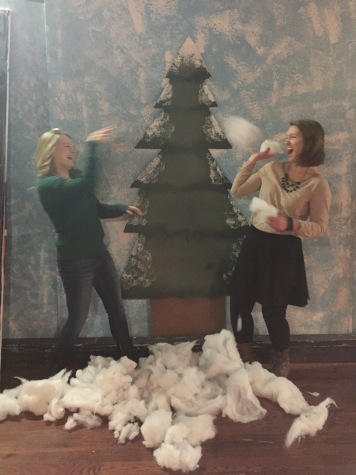 Caption: "I won the fight <3" Candids are a way to win those likes on instagram. Be sure to get a gr8 photographer to snap some pics of you and your other fighting in the snow. Don't forget to laugh and smile.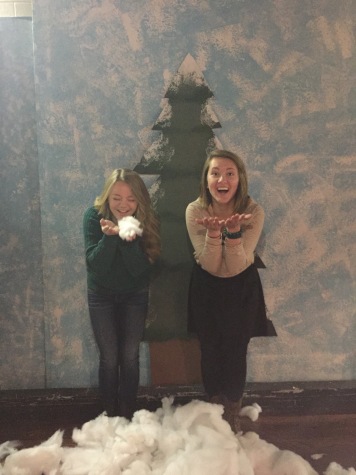 Caption: "Let it snow, let it snow, let it snow *insert snowflake emoji here*"
It's totally worth frostbitten fingers and a wet phone when you can capture a cute picture. Okay, maybe you should put mittens on just for good measure. Alone or with a friend, there's no way to not look cute in this one.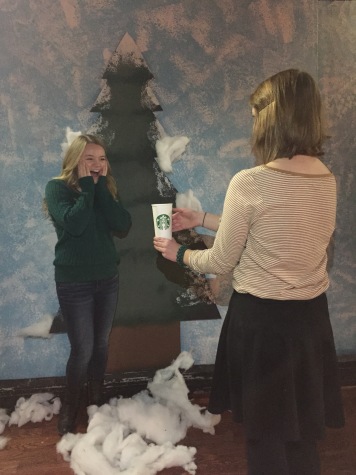 Caption: "All I want for Christmas is you (to bring me Starbucks which you did and it's really cute)"
This holiday season, instead of taking a picture of your Starbucks peppermint mocha, try getting the action shot. Test out some new camera angles, visibly show the Starbucks symbol, and make sure bae is smiling!
~~~
Whether you're in a relationship or not, holiday pictures are always cute and a gold mine for likes. You could even make your dog (or cat) sub in. Everyone gets a little basic in the holiday season, so you might as well embrace it now. Build a snowman, drink some hot chocolate, and sing along to a Michael Bublé or Mariah Carey Christmas carol cover because there's no escaping this month long red and green ride.