Q&A with Lorelle Kraus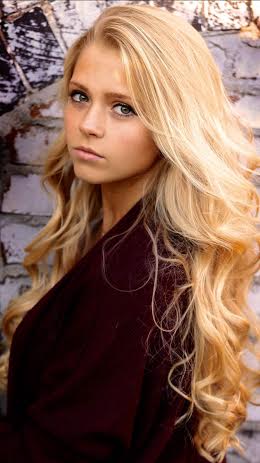 I'm dying to know where you get your clothes, you always look so put together
-Outfit by Target and American Eagle clearance rack.
What's the hardest thing about high school for you?
-Summoning the strength to get out of bed everyday. Everything else is fairly straightforward.
3.What are you most nervous about?
-I have anxiety about college, of course. My worst fear is failing.
Do you know where you want to go for college/what you'll be majoring in?
-I have been accepted to Creighton University, where I plan to major in Neuroscience.
5.Who's your role model?
-Ivanka Trump.
6.What's some advice you'd give to an underclassmen?
-Embrace the grind.
What's something no one at Ames high knows about you?
-I think there are one or two people at AHS that know everything there is to know about me…
Why did you choose the major Neuroscience?
-I chose Neuroscience because it is a combination of biology and psychology, my favorite subjects in school, and because it provides a good background for taking the MCAT and applying for medical school.:)
What's something you will always love?
-Rainy days.
What are you involved in?
-I do research at ISU, and I volunteer at the Ankeny Animal Shelter, where I am a certified Cat Companion;).
What are you most excited about this upcoming year?
-New environment, new friends, new experiences.
What kind of mascara do you use?
-Lancôme Hypnôse Drama.
What is your general makeup routine?
-Eyebrows, rose gold shadow, wings.
What kind of face wash do you use?
-I don't use face wash;). I moisturize excessively with Bioelements however.
How do you feel about pulling an Elle Woods?
-I am not afraid to be tarred with the same blonde brush as Elle Woods. She is, in my opinion, Witherspoon's most inspiring creation.
Were you inspired about the movie Legally Blonde?
-Elle Woods' personal and spiritual journey into the world of academia inspires me to strive for perfection even to this day, and is arguably the reason for my extensive scholarly aspirations.
When did you decide to advance all your classes and why?
-I've been advanced since freshman year. I wanted to get as many classes out of the way as possible.
Why are you graduating early?
-I really feel ready to move on from High School. I feel ready for the next chapter of my life.
Why did you choose to attend Creighton?
-Creighton has a good pre-medicine program (I want to go to medical school) and is relatively close to home.
Do you feel more or less connected with your class since you're graduating early?
– I definitely feel disconnected from class of '17. I also do not feel truly a part of '16. Unfortunately I will be caught in the middle of these classes until graduation.