Brick City Grill: Best burgers in Iowa?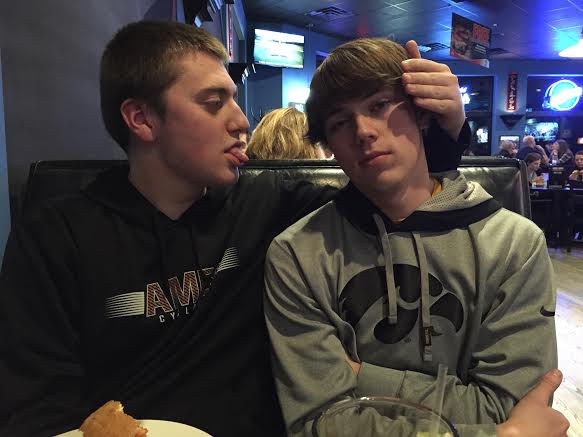 Brick City Grill is known for it's sports bar vibe and casual feel, and for supposedly having the best burger in Iowa. We went to investigate and uncover the the truth. What sets Brick City apart from the rest? Are the burgers really the best around?
We arrived at Brick City around six and it wasn't hard to find a table. We were served pretty quickly and the whole staff was pleasant. Brick City Grill has a really nice atmosphere, filled with families eating their dinner and sports fans watching their teams play on TV. It's not too loud, but there is a nice buzz around the restaurant. The restaurant has an open layout and everyone can see each other and watch whatever game is on.
The menu had a decent range of options, but it was clear that the burgers were the pride of the restaurant. The appetizers were nothing more than average; the crab rangoon tasting like it had been reheated in a microwave. Our cheese balls were a little bit better than the crab rangoon, but they didn't stand out either.
Once our  food was brought to the table, we began to munch on our burgers and fries. The burgers were pretty good, but they certainly weren't extraordinary compared to any other  burger that can be found in Ames. While the bacon on Aaron's cheeseburger was warm, it wasn't crispy at all and it didn't tasted like it was thoroughly cooked. The guacamole on Emma's Guac Burger was overly smooth and tasted like it had been squeezed out of a store bought bag.
Overall, the food at Brick City Grill isn't the best in town, but the atmosphere is great. The friendly staff and fun environment make up for the not-so-great food. The atmosphere really make Brick City Grill a good restaurant if you're looking for a place to watch the big game.