New season brings hope to baseball fanatics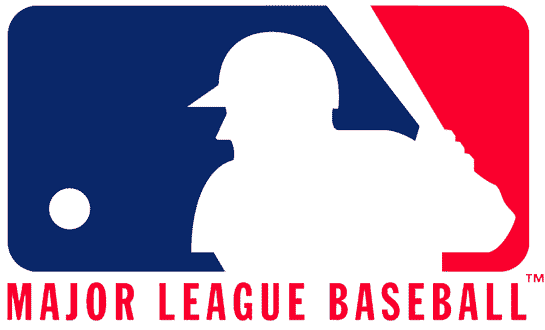 Tony La Russa has retired. His final season was a great one, with his St. Louis Cardinals winning the World Series for the second time in six season. The World Series was one of the most thrilling in recent memory; the Cardinals were down to their final out twice, and managed to win.
However, as joyful as the season was for Cardinals fans, the offseason has been heartbreaking. In addition to losing their beloved manager, Cardinals fans'€™ hearts have been broken by the signing of their star child Albert Pujols (1B) with the Los Angeles Angels.
In order to make up for these two losses the Cardinals went ahead with signing veteran outfielder Carlos Beltran (RF) to fill in the their right field spot, moving Lance Berkman (1B) to first base. The Cardinals also resigned All-Star middle infielder Rafael Furcal (SS) for a two-year deal.
This offseason has had one of the best batch of free agents for a few years. Some key signings include: Detroit Tigers signed Octavio Dotel (RP) and Prince Fielder (1B) moving Miguel Cabrera (3B) to play third base. Los Angeles Angels signed Albert Pujols (1B) to a monstrous 10 year deal along with C.J. Wilson (SP). Jose Reyes (SS), Mark Buehrle (SP) and Heath Bell (RP) signed with the Miami Marlins. Aramis Ramirez (3B), Alex Gonzalez (SS) and Japanese Outfielder Norichika Aoki (LF) signed with the Milwaukee Brewers. Veteran infielder Jerry Hairston Jr. (SS) signs with the Los Angeles Dodgers. Philadelphia Phillies signed Jonathan Papelbon (RP). Boston Red Sox sign Andrew Bailey (RP). New York Yankees signed Hiroki Kuroda (SP). Texas Rangers signed Japanese ace Yu Darvish (SP) and closer Joe Nathan (RP) moving Netfali Feliz (SP) to their starting rotation. Colorado Rockies signed Michael Cuddyer (RF). Chicago Cubs signed David DeJesus (RF), Ian Stewart (3B), Key free agents: Roy Oswalt (SP) and Yoenis Cespedes (CF) remained unsigned.
In addition to countless free-agent signings that have taken place, many teams have made some drastic trades to alter their lineup. These include: New York Yankees traded Jesus Montero (C ) for yet another pitcher; Michael Pineda (SP) giving them 7-man rotation. Milwaukee Brewers traded Casey McGehee (3B) to Pittsburgh Pirates for Jose Veras (RP). Oakland Athletics traded Gio Gonzales (SP) to Washington Nationals for Brad Peacock (SP), Derek Norris (C ), Tommy Milone (SP) and A.J. Cole (SP). Boston Red Sox trade Marco Scutaro (SS) to Colorado Rockies for Clayton Mortensen. Chicago Cubs traded veteran Carlos Zambrano (SP) to Miami Marlins for Chris Volstad (SP).
Along with these transactions many unforeseen factors will contribute to changes in this next season. One of the biggest is the possible 50-game suspension of 2011 National League MVP Ryan Braun (LF) of the Milwaukee Brewers. In December, a source leaked that Ryan Braun had tested positive for a banned substance. He instantly denied these allegations and appealed before a 3 judge panel to repeal the possible suspension.
Victor Martinez (C ) of the Detroit Tigers will be out for the entire 2012 season after tearing his ACL this offseason. Ryan Howard (1B) of the Phillidelphia Phillies will be out until either May or June due to a torn ACL he suffered from last October. In 2011, baseball lost Hall of Famers Harmon Killebrew, Duke Snider, and Dick Williams, as well as 24-year-old Greg Halman (LF), of the Seattle Mariners, who was tragically stabbed to death in the Netherlands on November 21, 2011.
The balance of power in the Major Leagues is shifting. With all of the transactions and unforeseen events of this offseason, the 2012 season promised to be filled with surprise contenders, young teams on the rise, and veteran teams on the decline.
Leave a Comment
Your donation will support the student journalists of Ames High School, and Iowa needs student journalists. Your contribution will allow us to cover our annual website hosting costs.