Flipping out with Antwone Moua-Phonvilai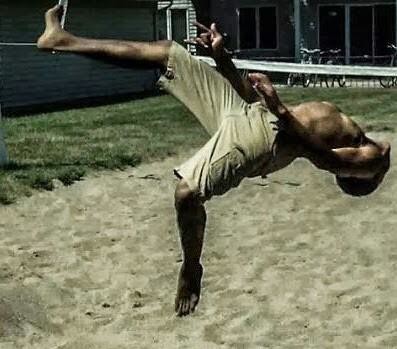 While most Ames High students are enjoying a few extra hours of sleep on a Wednesday morning, junior Antwone Moua-Phonvilai is up on the media center balcony, spinning on his head and pulling off flips for an invisible audience.
M-P is a break dancer, undoubtedly the best Ames High has to offer. But, according to him, that accolade was not very difficult to achieve.
"Compared to other places I've been, Iowa is like nothing. [Breakdancing] is basically dead here," says Antwone.
Hailing from California (a place where breakdancing is alive and well), M-P has been dancing his whole life. In 7th grade he joined Iowa State's Cyclone Breakers club, a break dancing club that he has been involved with for close to five years. He's traveled the country with this club and others like it, competing for prizes ranging from clothes to cash.
"Depending on what the event is, [the competition] gets really big or it gets really small. You win $1000 or $500 or even a t-shirt or anything like that. The further you go around the world the bigger the events will be," says Antwone.
When he's not on the road or in school, chances are that M-P can be found practicing his moves in any open space available, working to perfect the art that he one day wishes to spread throughout Iowa.
"What I'm trying to do is just make it as big as I can by just doing what I do, and I guess it's not working very much, but it will. It will get big."
Check out Antwone ripping up the dancefloor at the next school dance.