ADELE… is back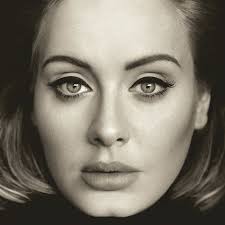 Four insufferable years and many people concluded that Adele had dropped off the face of the Earth. After announcing a new album, the entire world was brought back to life. There is a lot of excitement for her third new album, 25, which is planned to drop November 20, 2015. This is understandable as her transcending voice is incredibly moving and evokes a mess of emotions.
Despite her long break, she came back with welcoming arms. Her new song, Hello, is incredibly powerful and beautiful. It single-handedly changed the entire population into higher quality people, resurrected them from the dead, and made the world a better place. The immense popularity from the sneak peak of her single gives a window into how amazing and the major impact 25 will have.
Although few members of the public are not as excited for this milestone in humanity, many others are looking forward to what else Adele has to bring to the table. 25 is the third album, following 21 and 19. Her age is no barrier to her vast successes in life. Not only is Adele a brilliant singer, she is also a very caring mother. When 25 drops, the Earth will shatter.