Costa Rica Science Trip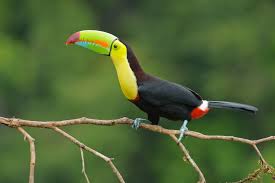 Every year at AHS, there's something new that's happening. One of the newest things this year is a science trip to San Jose, Costa Rica. March 14–20, Spanish teacher Jane Jurgensen and 15 students will fly out to Costa Rica to participate in about 42 different educational and fun activities.
The trip began with the science department wanting to take a group of kids to see the environment and learn about the wildlife. Due to the trip being about science, a lot of the trip activities are angled towards biology and the environment. A lot of time during the trip will be spent in the rainforest and tracking the wildlife there. There is also a night activity to learn about bats and how bats are caught.
Not all of the trip is about science, though. They will also get to do many other activities, such as: white water rafting, zip lining, learning a traditional dance, learning how to cook a traditional meal, and experience a lot of Costa Rican culture.
 "It's gonna be an awesome trip because of all of the different wildlife that live there," said Mrs. Jurgensen. She has traveled to Costa Rica three times before.
 Every day that the students are there is packed with fun and educational activities. It is hoped that this trip can become an annual event.