Remembering Robin Williams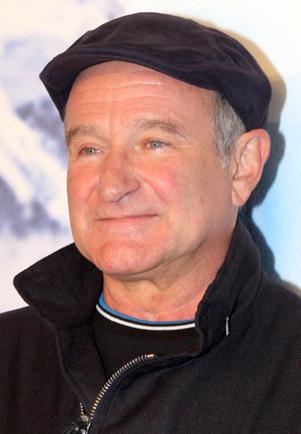 Esteemed actor and comic Robin Williams was found dead in his Tiburon, California, home on Monday, August 11th from an apparent suicide. He was 63.
Heartbroken is a word not used lightly, but it is probably the most accurate way people have reacted to the loss.
"Growing up, I wanted to be him," said AHS Drama Director Steven Woolery. "I wanted to have his improvisational skills."
Among many of his talents, these are just a few that struck Woolery in an admiration of Williams.
Most all of William's colleagues in Hollywood have felt the same way.
"I lost my husband and my best friend, while the world lost one of its most beloved artists and beautiful human beings. I am utterly heartbroken," said his wife Susan Schneider in a statement. "As he is remembered, it is our hope the focus will not be on Robin's death, but on the countless moments of joy and laughter he gave to millions."
Often called "the funniest guy in the room" and "the best talk show guest" by many people who had met or interviewed him, Williams ranged from all roles in his career of acting he could. From lighthearted comedies like the television sitcom Mork and Mindy, to the dramatic screenplay Dead Poets Society.
His more famous roles included the voice of The Genie in Disney's Aladdin and, of course, his academy-award winning performance in Good Will Hunting. I myself will always remember him from a classic movie favorite of mine, Flubber.
The worst part about his passing is the apparent cause of it. Williams struggled with substance addiction and public withdrawal for much of his life, and it is surprising to think that a man who had so much charisma and personality could be so lonely at the same time.
"He was a man, by many accounts, who seemed to be full of life and enjoying it, but you don't know how people can be suffering sometimes," said Ames English teacher Joe Brekke. It's true that sometimes the things that we should be most open with people about are the things that we keep to ourselves.
"We need to work to eliminate the stigma and taboo surrounding mental health issues," said Brekke.
"I fully understand the demons and voices that he battled with and that two of them are ones that society frowns upon," agreed Woolery.
The reaction to his death was swift and genuine. A man who touched multiple generations in his acclaimed career, a man who "will be missed greatly by me," said Woolery–a remark which is surely true for most all of us.