Anonymous Twitter Accounts Spring Up
There's never a shortage of rumors and gossip in high school. Now, thanks to social media, information- false or otherwise- can spread faster than ever. With the advent of anonymous twitter accounts, people can now share stories with (seemingly) no fear of being caught.
Beginning with the success of the "Collegefession" account on Twitter, accounts running off of anonymously submitted confessions are appearing rapidly. Collegefession is made up of confessions from college students across the nation- some funny, some gross, and some sad or dangerous. Others playing off the same premise include Lifefession, for people of all ages, and Highschoolfession, for high school students itching to share their exploits. All of these accounts have dozens more with very similar names attempting to get in on the action.
Another account quickly gained a large following from Ames High and nearby students. 515 Confessions was an account exclusively for students living in the 515 area code.
However, unlike the other accounts where submissions were almost exclusively about the person submitting, the account quickly became a way to not-so-subtly attack others. While the account usually edited out names, some submissions they deemed "harmless" (such as one person having a crush on another) kept the names. In other cases, people were able to very confidently guess at the identity of the subject based on very detailed submissions.
The account was given up by the three original proprietors after they claimed they had received hate mail and threats. Since then, the account has been pretty much inactive.
More than just text submissions are being posted, though. Collegefession and Highschoolfession both have a Snapchat account listed in their Twitter biography. Though it's impossible to know what all gets sent to it, Collegefession tends to screenshot and share on Twitter pictures of girls in lingerie, usually with a caption proudly stating what school they hail from, often followed by emoji hearts in their school colors. One high school account has even posted a racy picture captioned by a school name, which if the girl was under 18 may very well be illegal.
Many of the accounts run on a trust factor, in that people submit posts from personal accounts and trust the page to not publish the name. However, if the security were to be compromised on these, contributors would be in trouble. Large pages are getting around this issue by creating google docs allowing users to submit anonymously, or using other services like ask.fm.
People browse the accounts for various reasons- to laugh, feel better about themselves, or in the hope that their school will have a submission to discuss. Whatever the reason, the accounts have blown up. So far, no one has made national news for a misstep related to the pages, but one wonders if that will last long.
Leave a Comment
Your donation will support the student journalists of Ames High School. Your contribution will allow us to purchase equipment and cover our annual website hosting costs.
About the Contributor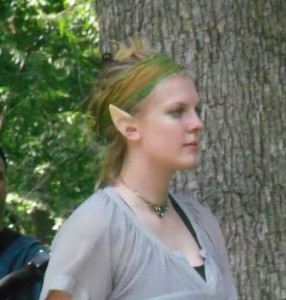 Jamie Steyer, Editor-in-Chief
Jamie Steyer is one of the terrific trio of Editors-In-Chief. In addition to writing for the WEB, she also writes news stories for the Ames Community School...