Jamie Steyer's Senior Column
Lots of people have taken their senior column as an opportunity to draw attention to every flaw and thing they dislike about our school, but I don't want to go out like that. Ames High has given me a wealth of opportunities, including the honor of editing this paper. I've changed a lot since the time I was a wide-eyed freshman, dreaming of what my high school career would consist of, and a lot of those changes are due to the things I've learned here.
It all starts with the environment, and no one affects that more than our teachers and administrators. Not everywhere is as lucky as we are to have such skilled teachers who really care about us. They push us, make us stronger, but when it gets to be a bit too much, they're also the first to give us a hand up. And even outside of the classroom, our counselors, secretaries, vice principals, principal, all of them truly have our best interests at heart. Though they may not affect us in our day-to-day life, anytime they have the chance to help, they jump at it.
We all make mistakes, myself included. Other places, maybe we'd have slipped through the cracks- mark down the transgression in some file, then toss it aside. But here, problems weren't just recorded and ignored, they were looked into, and oftentimes solved. That care helped us improve ourselves, and certainly is a big part of the reason why we have made it this far.
Everyone thinks their school is the best. But here, it's very easy to show exactly why we believe this. Ames High students excel in everything we do- from academics, to athletics, to music, theater, art, debate, science, the list goes on. That's why we have trophy cases dedicated to any activity possible, displaying achievements of teams and clubs. That's why there's a list of National Merit scholars hundreds of names long, and dozens of Presidential scholars on top of that. That's why we can't go a week without an announcement congratulating the latest award-winners on their accomplishments.
We've been told all year to leave a legacy, and no one can say that we failed to do so. The contributions made by the class of 2014 will not soon be forgotten. We have, without a doubt, left our mark. It's kind of sad to realize that our careers here are almost officially over. I can't shake the feeling that when I wake up on May 26, I may be in the car and halfway to the school before I realize that I've graduated. We'll never forget these years- the good times and bad, ups and downs, they shaped us in a way that little else can. As sad and strange as it is to realize that we are leaving those halls, and will never again walk them as a student, we are joining an even larger and more accomplished family, as an Ames High alumnus. We have an incredibly strong bond to every current Little Cyclone, but also to those from 100 years ago, and for 100 years to come.
If my plans work out as I hope, and honestly expect, them to, you'll be seeing me on the likes of ESPN and CBS within the decade. But there are many others that we haven't seen the last of yet. There are talented scientists, writers, artists, athletes, even comedians in our midst. Anywhere else it may seem like a cliche to say that I am absolutely certain that our class is destined for greatness. But here, it is the truth. I'm very lucky to know almost everyone in our class, and much of the school, on some level, even just as an acquaintance. And based on these relationships, I know that you all have dreams. I also know that, with the education, support, and knowledge we received from Ames High, paired with the determination developed from the adversity and struggles every high school student faces, there is nothing we and our peers cannot accomplish.
It's easy to see this as a goodbye- a goodbye to our teachers, friends, and school we've been with for years. It's a goodbye to, in a way, our childhood, and a goodbye to the life we've lived for so long. But even more than a goodbye, it's a new beginning. We will see our teachers and friends again, even if it's not as often as we are used to. We will be moving on to new schools, new routines, and essentially new lives, but change, though sometimes scary, is a necessary part of life, and one that we are more than prepared for.
The only thing left to say now is thank you. Thank you to my classmates, who have supported each other endlessly. Thank you to my teachers, who have prepared me for the next step in my life better than I could have ever hoped for. Thank you to my administrators, who made sure I could walk across the stage on our graduation day. Thank you to my family and community members who have supported me in the pursuit of my diploma. There is undoubtedly more to come, but today, we will reminisce on our past, look ahead to our futures, and most importantly, celebrate the present.
Leave a Comment
About the Contributor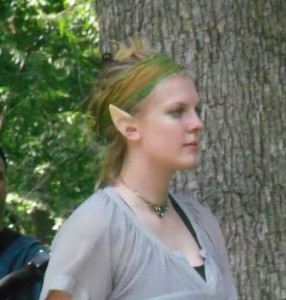 Jamie Steyer, Editor-in-Chief
Jamie Steyer is one of the terrific trio of Editors-In-Chief. In addition to writing for the WEB, she also writes news stories for the Ames Community School...