West Street Deli: Not your average deli shop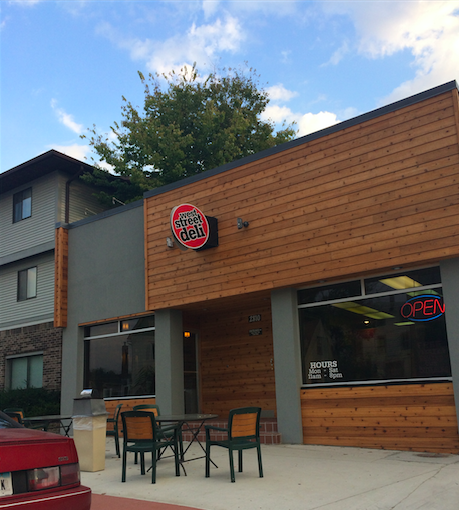 Isolated from commercial areas, West Street Deli may appear to be a typical deli shop but it's quite the contrary. It's more that just a plain, old, classic sandwich shop. With its great customer service, reasonably priced food, and cozy atmosphere, this deli did not fail me.
When I arrived at the deli, I was greeted right away by the man behind the counter. As I looked at the menu, I decided to play it safe and build my own sandwich. I am somewhat of a picky eater, so I ordered a very exciting ham, cheese, lettuce, and mayo sandwich.
After a short wait, I received my food. I walked over to the seating area, sat down, and had a bite of my sandwich. My tastebuds were thrilled with the delicious flavor the sandwich contained. Even though the components of the sandwich are simple, the taste was not. There was an even mix of ham, cheese, and lettuce and not too much mayo so that the bread would become soggy.
Overall I would give this place a 10/10 because it was inexpensive, tasteful, and welcoming. I definitely see myself going there again in the future. So, if you're ever on the west side and your stomach won't stop rumbling, stop by the West Street deli.