Q&A with AHS Senior Heartthrob Colby Shane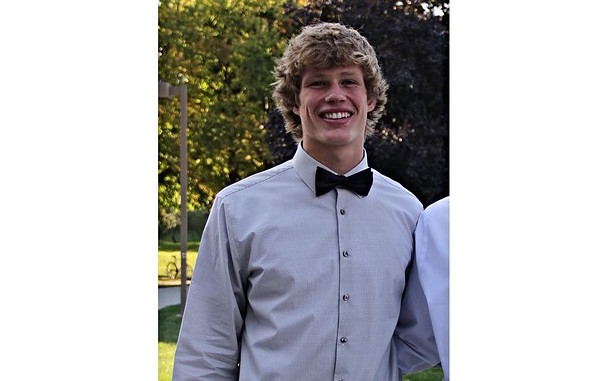 This week I sat down for a Q & A with Ames High School heart-throb, Colby Shane. Colby is legendary for his iconic 'flow', his long name of first names, and for being a key player on Ames High's football and basketball teams. While many may know of Colby Shane, not all know about his secret talent or what he looks for in a girl, which we have answered for you below.
Q: How does it feel to have a name made up of first names?
A: Yeah, usually anywhere I go they call me Shane Colby. I don't know what my parents were thinking when they gave me four first names (Colby Michael William Shane).
Q: I must ask on behalf of all the freshmen girls at Ames High who are dying to know, what do you look for in your dream girl?
A: The first thing is obviously personality and she's gotta be funny and nice, easy to talk to, athletic, and preferably tall.
Q: Will the flow resurface?
A: There's a good possibility that it will. I don't know when, probably after basketball.
Q: What's your most memorable moment from your senior football season?
A: Our first game when I got to play with Michael for what ended up being the last time.
Q: What's something that most people at Ames High don't know about you?
A :I'm good at art and I like to draw, specifically portraits and doodles.
Q: What are you most looking forward to the rest of this year?
A: Basketball because last year's season was really fun and it should be fun again this year and hopefully we will do well. I'm looking forward to making memories with my friends.
Q: Do you condition? What brand?
A: No I actually don't but I used to when I had my long hair. I do shampoo though.
Q: College plans?
A: I have no clue what I want to major in or where I want to go. Hopefully I will get to play a sport, either basketball or football.
Can't get enough of Colby Michael William Shane? Stay tuned as he graces the Ames High basketball court this winter season and for the potential resurface of the flow later this school year.