Life and Death After the Twilight Saga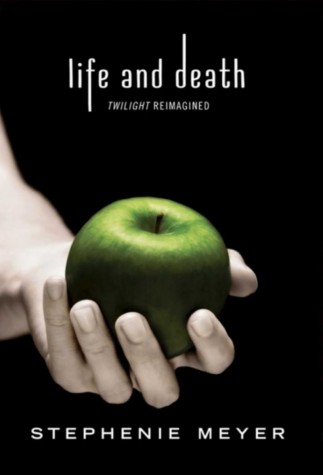 The Twilight saga has been finished for years now, and most of what remains to remember it by are internet memes and the few, still loyal fans. On October 6th the author of the Twilight saga, Stephanie Meyer, surprised everyone with a 10 year anniversary (of the publishing of the first book, Twilight)  rendition of the Twilight Saga called Life and Death. The 387 page novel contains most of the same content from all of the original books combined, just slightly revised with the addition of the genders of (almost) every character switched.
The book starts off with Beau (the protagonist of the story who's in the same position as Bella was in the Twilight Saga) leaving his mother in Phoenix, Arizona to live with his father in Forks. Beau's (and Bella's) original intent for leaving was originally to allow his mother to travel the U.S with her boyfriend. Beau always hated his time in Forks with his father, so he thought this time would be the same. Little did Beau know that what he thought was a depressingly small Washington town would become a town holding the happiness he'd always dreamed of. Meeting Edythe and learning what she truly is would rewrite his destiny, and set him on a new course of adventures.
Stephanie admitted Life and Death was not only created to tame the still passionate Twilight saga fans, but also for herself. She claimed there were quite a few things she wished she could have changed after re-reading the printed books, so she took this chance to correct herself while getting creative. Along with the changes she was excited to make, Stephanie wanted to prove a point with the publication of Life and Death.
One of the most discussed topics amongst critics about the Twilight Saga was how it seemed as though Stephanie wrote Bella in to be a 'damsel in distress'. Critics felt as though it made females seem weak and dependent on men, which only drove Stephanie to prove her point that ANY gender could fall under the love spell of the vampires she wrote into her stories. In the end, Life and Death was a fun way to bring some life back into the once excited fan base that surrounds the unforgettable Twilight Saga.