Mr. Lachen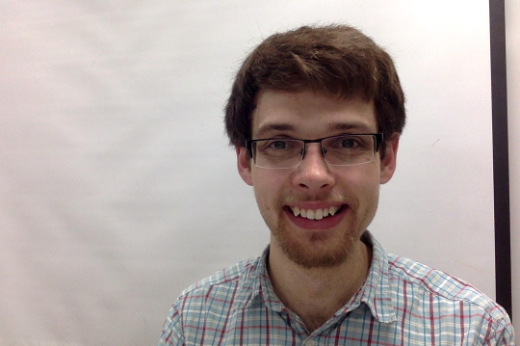 Mr. Lachen, a  name known by many and loved by all. But now he has a  daughter, and needs to stay home to care for her and teach her the ways of science. He wants to leave to make sure that his daughter is raised right and grows up to love science as much as he does. When interviewed, Mr . Lachen gave great insight into his personal life and what he plans to do while away. Mr. Lachen says that he wants to make a  board game for his child, and eventually wants to make it public. And if you know him, you know that he will make it a  good one. Also one of the best things out of this interview was Mr. Lachen's favorite food. His answer was bread. Now when you first hear this, it might sound strange. But when you think about it, bread is amazing. Most people eat bread multiple times every day. Take our school lunches. What is the best thing that most people like to eat here? Any of the sandwiches that are offered. It's just showing how good bread is, and how unappreciated it is. And I  think we should all give bread the appreciation that it deserves.
Last year, around 16 months ago, Mr. Lachen tried a  plant-based diet. When asked about it, he said that he does not regret it. He said that although he is not eating it now, he thinks that it helped him in the long run. He also enjoys eating pasta.
Mr. Lachen says that he still loves his job, but because of his kid and some frustrations with his job, he is going to become a stay at home dad. He wants to keep pursuing science and helping children learn and love it, and does plan to take up another teaching job. He might come back to teaching science, but also could go somewhere else to teach children. He wants to make sure that at a  young age, students do not get misconceptions about science, because it is an amazing topic that can be one of the most fun classes to take. But if people are taught that science is boring at a young age, they will not pursue it later in their life, and Mr. Lachen wants to make sure that people can find their passions when they are young. Another thing that students say separates Mr. Lachen from other teachers is that when he attends graduation parties, he will leave the students a card signed by him giving them personal advice that he thinks will help them in their life. He says that he likes to make sure the advice is personal to every student, because he wants to make sure that they will be able to use it in the future, and not just throw it away after the party. One thing that Mr. Lachen wants people to remember is that you should never stop thinking and questioning life. That nothing is what it seems, and that you should question everything until you are satisfied with the answer that you are given.