Post Homecoming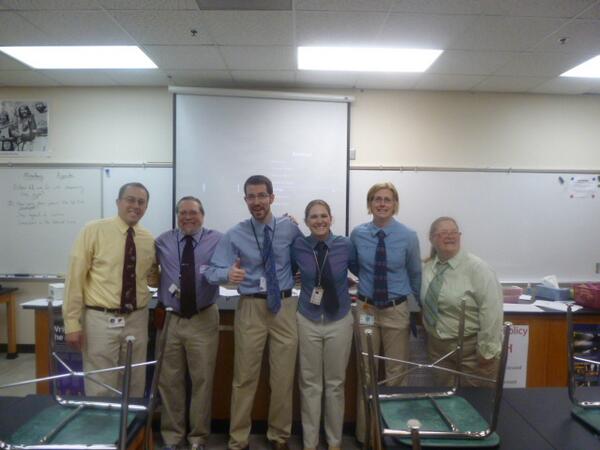 In the weeks after homecoming, students are pleased with the activities that took place during homecoming week. With a great parade and a winning homecoming game, students are pretty satisfied with the outcome of this years homecoming.
Monday of the week was the parade and twin day. Science teachers chose to dress up as the new teacher in their department, Mr. Pleasants. English teachers were witty and wore super hero capes with grammar and punctuation t-shirts. Tuesday was the white out at the girls volleyball game. Students were assigned to wear their class colors. Freshmen wore white, Sophomores in red, Juniors donned blue, and Seniors rocked all-black ensembles. Wednesday was a pancake breakfast and 50's theme day. Poodle skirts and leather jackets filled the halls. Thursday was theme shirt day and the movie Grease played at Bandshell park. Friday was the game day t-shirts and that night was the football game where Ames won 62-21 to Fort Dodge. The next day was the dance.
Junior AJ Foegen, when asked about how he thought homecoming was, replied, "It was fun and my date was pretty rad."
The final day of homecoming week is unofficial. That final day is the Sunday AFTER homecoming week. Everyone gets caught up on lost sleep. Parents and their children continue to look at and post pictures of the night before.
Overall, this year's homecoming went well. All the planned events were enjoyed by students. The dance itself was good. Not too many toes were stepped on during the actual dancing portion of the night. Girls put their shoes on the sides like they always do and prayed their feet would make it out alive by the end of the night. The Monday after students were still tired, but all was still well.
Junior Alexa Cross said, "It was better than last year, but homecoming is whatever you make of it. If you wanna have fun, than fun will be had. If you are all pissy about it, then you'll probably just wanna cry. So choose the better path, just have fun."
Leave a Comment