#itaintrape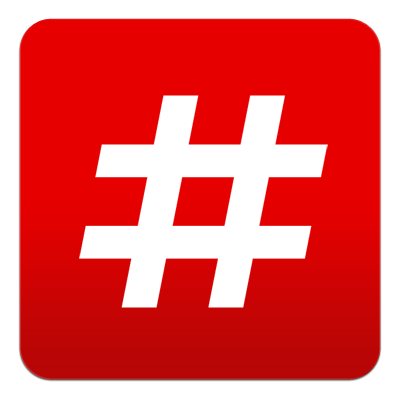 #Itaintrape is a disturbingly popular hashtag that has been sweeping over twitter the last few weeks, proving that rape culture is still an issue that needs to be addressed. The tweets are altogether condescending towards women and belittle a persons right for sexual consent.
Many people have responded to this vile hashtag with their own voices on twitter. They explain how rape is not a light matter to be joked with. Calling out the writers of the tweets, they try to force them to realize what they are saying, and how offensive it is. One of these people is Clara Janzen, who we all know as one of Ames High's loudest voices in politics and gender equality.
"Well, it was highly disturbing to see women contributing to the conversation, along with the pictures people added, including ones of women being choked," Janzen said. "Even then people continued to say they were kidding. The fact that people twist it and say that it is all a joke are just disgusting and the fact that rape victims saw this is what matters most, and the pain it must cause them to see that." I think that we can all agree with what she has to say.
Surprisingly, this hashtag has been around for longer than four years. Roland Powell, a comedian on MTV's "Guy Code," tweeted: "#itaintrape if i'm paying child support."  This tweet was the burning ember that lit a fiery rampage across everyone's twitter feed. It's frightening to think that some people didn't tweet out of humor, they just perceived what they were saying to be true. Their persistence to diminish and dismiss the horror of rape simply sustains the power of rapists.
The internet allows debated topics to be discussed on a vastly larger scale, where everyone can convey their opinion. Rape is one of the many topics that circulates. The tweets began as literal, showing the massive amount of naivety in our society. "#itaintrape if she don't speak English. Your honor in all fairness she never said no," tweeted @johnie_palmer. "#itaintrape if it goes down in the kitchen, because then she is just performing her womanly duties." tweeted @thejohnnydangerh. "#itaintrape if she's revealing any skin whatsoever. Just asking for it at that point," tweeted @_0000_. "#itaintrape if you look good. You brought it on yourself," tweeted @Carmen_Amare.
The tweets then transformed into online activists, voicing their outrage and sharpening the line between rape and consensual sex. "#itaintrape if clear, explicit consent and desire was expressed by all participants, all of whom can legally give consent," tweeted @AnaemicRoyalty_. "#itaintrape if she says yes. that is literally the only time it's not rape, don't try to find a way around it." tweeted @ramshasidd.
What they had to say was simple, it isn't rape if there is unintoxicated verbal consent.