Holocaust Survivor Marion Lazan Visits Ames High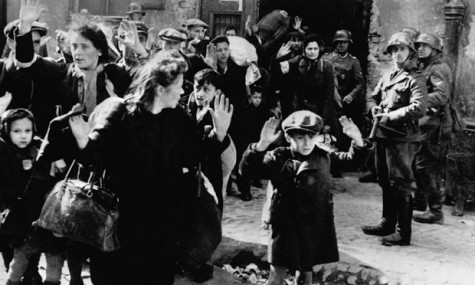 Imagine yourself spending your childhood in a Nazi concentration camp, separated from your parents and all that you love. Marion Blumenthal Lazan was one of these children who suffered as a young girl during the Holocaust. Just last month, Marian came to Ames High School to tell us about her life. Her story blew us away.
Marion Blumenthal Lazan was born in 1934 into a loving family of four. She lived a normal life until Germany began discriminating against the Jews in 1938. Marion's family tried to move to the U.S., but was unsuccessful due to restrictions on Jewish immigration. In January 1942, the family was put in "cattle cars" and sent to concentration camp. Marion was just nine years old.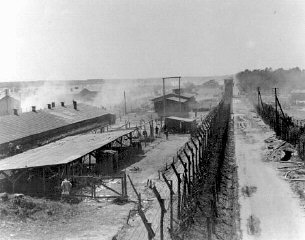 Marion's family spent six terrible years in the Bergen-Belsen concentration camps, where Anne Frank had also lived. ""The smell of the burning flesh is another smell that reminds me of days at the camp," Marion said.  "We would also treat our affected toes and fingers by the warmth of our own urine." She was not allowed to brush her teeth and was constantly threatened by vicious dogs. She also recalled how a wagon she once thought held wood instead had dead bodies piled on top of each other.
Despite the cruelty, Marion still kept a positive outlook on life thanks to her mother's inner strength and her imagination. "I used to play a game called Four Pebbles. I would search for four pebbles and if I found those pebbles it meant all of my family would survive," she said. Marion always found her four pebbles, even if she had to bend her rules a bit.
Marion's family survived Bergen-Belsen, but her father passed away after the camp's liberation in 1945.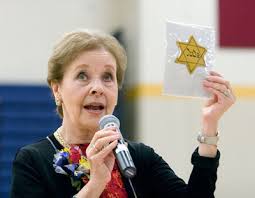 Three years later, Marion moved to the U.S. with her mother and brother. She still remembers the day they arrived in America when they greeted and were greeted by the magnificent symbol of freedom they were denied for so many years.
Now, Marion travels many places to tell her story. Senior Sophie Straub admires her bravery, "It's so amazing how she has the courage to talk about it all. But I think it is extremely important. We are the very last generation to hear the truth firsthand and someday we will have to bear witness." Senior Jill Zmolek was also touched by Marion's story, "It has made the Holocaust more real. It is truly a message everyone needs to hear."
Marion's past is a triumph over oppression, where hope overcame all. It is also a message for us to respect and love others regardless of religious belief, color, or national origin. It is our responsibility, as students, to spread this message. It is a simple request, but one that challenges us all.
As Marion says, "only if there's respect and tolerance for one another in the countries, can we expect to have peace in the world."