School Board Decides Against SRO's, Ames High Students Speak
On Monday, December 14th, the ACSD school board voted unanimously to end the contract with the Ames Police Department for the 2022-2023 school year and remove resource officers from the middle school and high school.
The decision comes after an incident occurred between high school students and a resource officer, where the officer used the N-word twice. The officer was removed from his position in November. The officer in question was an intern, according to a joint statement released by Ames Police and the school district.
The intern repeated the slur after a black student used it originally,  as a means of questioning the student's use of the word. According to the statement, another group of students later confronted the intern, where he again repeated the word. As a result, an additional Assistant Principal has been added to the high school, and campus monitor positions have been reinstated in secondary schools in the district. 
At the board meeting, Ames High students Kenaiya James and David Lee spoke to the board about their opinions on the issue. They described how students of color feel "discomfort, silenced or even abused by other students and some staff members that should be protecting us." Both students are leaders of the club SACRE, Students Advocating for Civil Rights Education, and spoke about conversations their club hosted, where students talked about racially-motivated incidents that they had experienced.
 "An SRO calling black students the N-word, which in any context, quote or not, is a violation of their dignity; a third of the school's black population being targeted to be expelled or switched to 'alternative learning paths' in order to to push the problems of bad education; bad test scores and behavioral issues under the rug." 
Lee says all his club wants is an environment where students of color do not have to come to complain at SACRE meetings every single week, and express their experiences of racism, and share their stories of microaggressions.
Student Kenaiya James said that the board's decision left her conflicted. She acknowledged that there can be complications to having or not having resource officers in schools, but that if the school wants to bring resource officers back, they need to take preemptive action to make sure that another incident like this doesn't occur again. James says that some comments from the Ames community had a strong impact on her.
"It was crazy to hear these people saying these things without truly understanding. Neither of those people knows how it feels to have a white person use the N-word in front of your face as a black student and then be told that it was either a lie or they 'didn't actually say it'." 
James continued, saying "If SROs are trained properly in order to dismantle implicit biases and go through racial consciousness training, I believe they can be effective. I also think that SRO should build relationships with students while also ensuring safety." 
View Comments(1)
Your donation will support the student journalists of Ames High School, and Iowa needs student journalists. Your contribution will allow us to cover our annual website hosting costs.
About the Contributor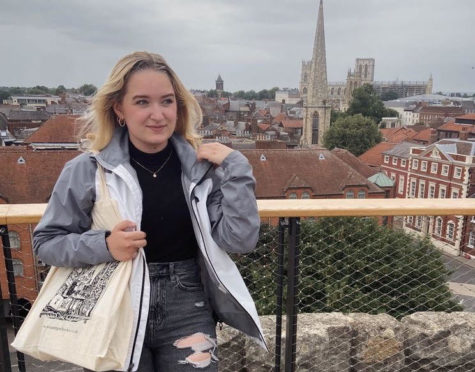 Lily Lupardus, Editor-in-Chief
Lily is a senior who currently serves as Editor-in-Chief. On campus, she has been involved in band, pep band, and orchestra. She enjoys watching soccer...