Why Creative Writing Matters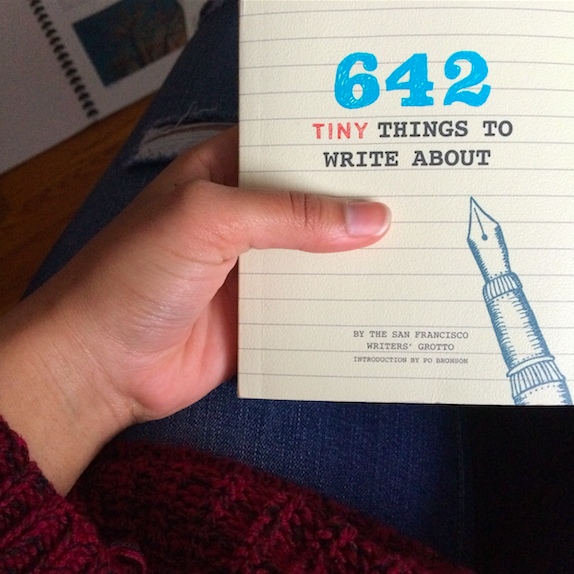 The term "creative writing" consists of two individual words that interplay to create a fascinating mixture of prose and imagination, applicable in various parts of our lives. Being able to write eloquently is just one aspect of being an effective creative writer. The ability to come up with original and captivating ideas is just as important.
Beloved English teacher, Mrs. Engelkes, an advocate for creative writing, explained,  "Everyone has a story to tell. As cliché as that may sound, we all carry stories with us that are unique and make us who we are."  
And she's right. Think about the novels you have read and how they have shaped your personality and worldview by hearing the unique experiences of the author. Maybe it was your 7th grade sci-fi craze or a book that made you laugh, cry and learn to love all at once (or in my case, non-stop Mary Downing Hahn ghost-story binging with my best friend).
Because of her love for all things creative writing, Mrs. Engelkes has been hosting a "Poetry Extension" Plus Period on Tuesdays where selections of poetry are read and students partake in ten minute writing exercises.
"Poetry is something I really enjoy exploring[.] [W]hile I try to include poetry in my classes, sometimes we're confined to the myriad of concepts or texts we need to read. I wanted a space where we could just hang out, read some poetry, discuss what we read, and take some time to write in response. I love that it has become a space for students to just write and find out what happens when they do."
Here at Ames High, there are several other opportunities to hone creative writing skills. Creative Writing Club takes place Mondays after-school in Mr. Brekke's room- an opportunity for students to get help from ISU graduate students with writing.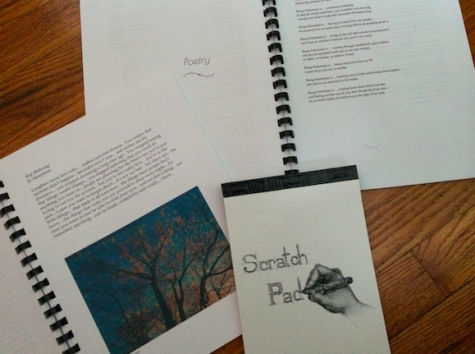 Scratch Pad, Ames High's annual student art and writing anthology, is another great platform to get work published and made into an impressive collection to be distributed in the spring. Students can submit to the white box in the Media Center and to their English classes to be reviewed by the editorial board.
If the above reasons are not enough to raise your pencils and rouse your creative spirit, there is, in fact, one very relevant reason for high school students to indulge (or at least dip their toes) in creative writing. I am of course talking about the joys of applying to college. For many students, the process of writing college application essays is the most significant and nerve-wracking moment in our K-12 education.
Your GPA, extracurricular involvement, and ACT or SAT scores can not be changed. However, for the essay, you must try to effectively capture your unique quirks and nuances, talents, passions, and life experiences, and even after all of that work, it is ultimately subject to the admissions officer's interpretation. This process takes patience, originality, an introspective mindset, lots of revision, and, once again, creative writing skills.
As a junior, I have visited a few universities and heard several admissions officers speak about what makes a student's essay stand out. This October, Lila Hawkinson, Admissions Officer at Grinnell College, visited Ames High and let me in on some tips to write the perfect essay. The most important thing, she told me, is to make sure that your voice and personality comes through. The scale of your anecdote doesn't matter- it could be about a life changing trip or a small moment in your day that reflects something unique about you. Lila mentioned one of her favorite essays consisted of a student strolling through a park listening to Bob Dylan. Many of us may think that to be mundane, but it was well-written and represented the student's interests in a focused and unique manner.
The University of Chicago is well-known for it's thought provoking supplemental essays, brainstormed by its own students. One of my favorites was created by Maya Shaked, Class of 2018 and it reads: What is square one, and can you actually go back to it? Whether you are in an overwhelmed doozy or are getting excited thinking about the endless possibilities this prompt brings, I encourage you to take time out of your busy schedules and throw your creative ideas onto some platform.
"It's so important to understand a variety of experiences in our world, and you can be part of building empathy and understanding by sharing your own voice", shared Mrs. Engelkes.
Throw away everything you know about traditional storytelling. There is no need for rising action, climax or resolution in any certain amount or special order. There doesn't have to be a clear- cut plot or a happy ending- it just has to be you. Or it can just be words (see Ron Padgett's, Nothing in That Drawer).
Creative writing should not just be considered an activity in English class. Just like Mrs. Engelkes believes, it is a life skill. Who knows? Your inventive and inspiring words may push you over the edge on a college application or touch someone in a profound way. All you have to do is (ready) open your computer (set) or pick up your pencil and… go!