SACRE Sock Hop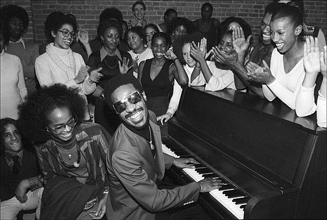 Hang on for a minute...we're trying to find some more stories you might like.
Buckle up kiddos, emerging onto the scene of high school dances is a new contender. No, Winter Formal isn't back but we're about to get something just as good: the SACRE Sock Hop. The leaders of SACRE, or Students Activating Civil Rights Education, have been cultivating this idea since November, and are planning the Sock Hop to be a celebration of minority music and culture. "The sock hop is going to be a dope night full of good vibes, good music, and good company," said junior SACRE leader and amateur lyricist Abbas Kusow. "Come through and be ready to turn up."
Non-formal and set in the cafeteria, the Sock Hop also has the advantage of being the first Ames High school dance without an admission fee. The only requirement to get in is a pair of new or used socks in good condition; a commodity found in the back of everyone's closet.
SACRE is then planning on donating all of the socks to YSS, or any similar charities dedicated to the embetterment of impoverished youth. "The sock hop is necessary," said Melina Hegelheimer, another SACRE leader. "Some of us have got prom, but underclassman don't have any dances in the final quarter of high school." Scheduled for March 23rd 9-11pm, the sock hop just might be the push all of us need to get through that final stretch of the school year.
Although still a month away, SACRE leaders have already locked down a DJ for this exclusive event. Despite being sworn into secrecy on the identity of this elite individual, I managed to track them down and learned that "the playlist is a bop and there's music for everyone to get lit to."Whether you decide to come for the music, the charitable givings, or for the culture, the SACRE sock hop is an event you shouldn't miss.