Fuller house Revival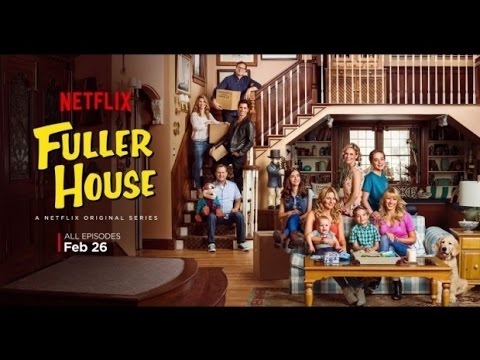 One of the most highly anticipated shows a 2016 for warehouse a revival of the 80s sitcom. It began with a very misleading intro making it seem as though all of the characters still lived in that one house although you soon find out that they do not. As multiple characters are arriving into scene the entire cast stops and looks at the camera while while while Bob Saget's character Danny states that Michelle a.k.a. Mary Kate and Ashley Olsen are too busy in New York running their fashion empire.
On the topic of Bob Saget the way he plays his character Danny is way too emotional. When it is revealed to the audience that in fact the entire cast is no longer living there and that they're just all there for a reunion and Danny's going away party. During Danny's going away party his sister spits out her drink and a little boy comes running to clean it up but not with any sort of cleaning agent like Windex but with febreze that's right he cleans up a spill with febreze.
In conclusion if you're wanting sitcom with lots of deep seeded adult humor this is the show for you. I personally was not impressed at all with this, in my opinion, failed attempt at reviving a show.