Making it to the State Meet
Friday, October 30th, 2020 the State Cross Country meet was being held in Fort Dodge, Iowa. Ames High had a total of three runners qualify at the Districts meet in Southeast Polk on Oct. 21. Sophomore Sydney Turk qualified for the girls team, and seniors Nick Grandgenett and Bennett Ryken qualified for the boys' team. 
I was able to cheer on my fellow teammate Sydney in Fort Dodge and was able to get a few words from her. "I feel super accomplished, and it's great to be here," Turk said. "I am just so happy to be here; I mean this was one of my goals for the season, so it's just amazing to run."
Now that Camille Jackson, Ames High's State Meet Champion graduated, the team was starting off fresh this season. This was Turk's first time running at the State Cross Country meet. "It was a little tough," Turk said. "The start was hard because there were a lot of people and I was kinda packed in, but I'm really proud of- I feel like I picked it up that last mile so that's something that is hard for me to do that so it felt pretty good."
And what was her favorite part about being at the State Meet? "Seeing our mascot Jeff the Cone and my friends and teammates all cheering me on. That was the best part for sure."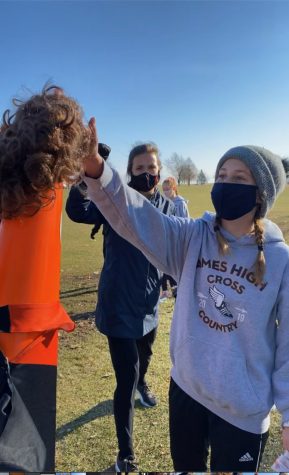 For anyone who may not know, Jeff the Cone or Jeff 2.0 is a new member of the girl's team. It is named after the beloved assistant coach Jeff Metler, who will be leaving once the season is over. The cone acts as a good luck charm so-to-speak and it shows. Making his first appearance at the Conference Meet earlier in October, most of the girls on the team ran some of their best times. At the District Meet, he helped Sydney qualify for state. And finally at the state meet, Turk finished 77th with a time of 20:23 in her first high school state meet race ever. 
As for the boy's team. Both Nick Grandgenett and Bennett Ryken qualified for the State Meet at districts together, only 2 seconds apart from each other with times of 17:16:1 and 17:18:1 respectively.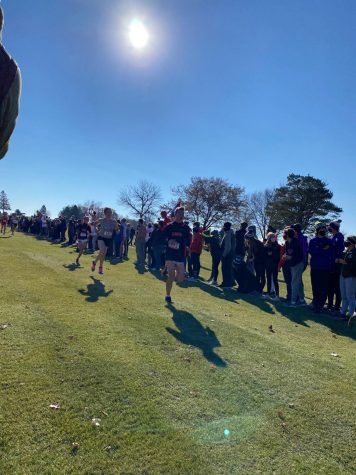 At Fort Dodge the competition was tough, but they managed to stay together from start to finish. Ryken was in front of Grandgenett by about 2 seconds yet again. Ryken Finishing 51st with a time of 16:51:5 and Grandgenett finishing 54th with a time of 16:53:9. 
I got some words after their race as well. "It was good weather, the best weather for the last two years. The first mile was definitely better than the last one," Ryken said. "It's kinda sad not having the whole team out here and just being Nick and me. It would've been a lot more fun if they were all out here. But, we made the best of it and it was fun to run with Nick."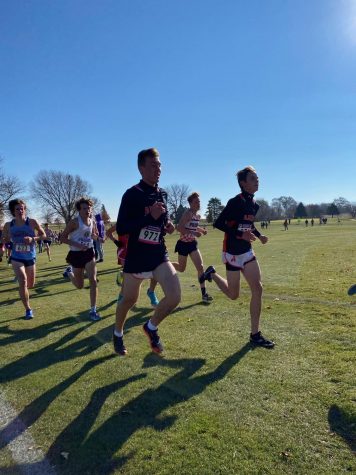 This was Nick's first season running on Varsity after joining the team last year and running JV. "Yeah, it was definitely an experience. People are kinda fighting after the start like kinda kicking each other and shoving other people, so that was exciting. It was different than any other race," Grandgenett said. "The first two miles I felt I did fantastic and then the last mile was a little bit tougher than I thought it was going to be. Overall, I think I did pretty well."
What was his favorite part of being at the meet? "I think just running with Bennett was really fun. I mean I wish the whole team was here, but it was nice to have another week and a half to run in my senior year," Grandgenett said. "It's definitely worth joining cross country last year." 
Leave a Comment
Your donation will support the student journalists of Ames High School. Your contribution will allow us to purchase equipment and cover our annual website hosting costs.
About the Contributor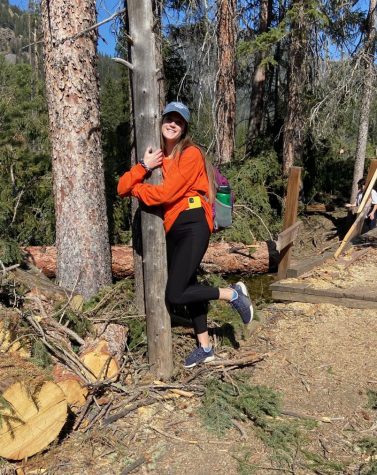 Erin Murphy, Editor
Hi I'm Erin. I joined the Web Junior year. I play sports, I am in some clubs. and If I'm not being athletic or doing homework chances are I am watching...